Systems for the processing and recycling of metals
Engineered Recycling Systems, LLC is a manufacturer of systems that can be used for processing and recycling metals. Our systems shred metal-containing components such as cables and wires and other metallic waste and prepare them for reuse. A recycling system benefits your entire business.
How recycling metals benefit businesses
Especially in these times of climate change, many people are choosing to live a more sustainable and environmentally friendly life and numerous companies, especially in larger industrial sectors, are also working to make all processes more sustainable and climate neutral. Many people associate a sustainable lifestyle with abandonment but do not realize how many benefits it can also bring. The same is true for all industrial companies. Switching to more environmentally friendly processes will require an investment, especially in the beginning, but in the medium, to long term, it can pay off in a variety of ways. In the following, we would like to explain the benefits that our systems for processing and recycling metals have for companies.
Significant cost savings
A main advantage of switching to metals recycling is, that your company will benefit from the large reduction in overall energy consumption and corresponding costs. Metal production typically requires large amounts of energy and resources, with recycling this consumption can be reduced by about 60% on average.
In the further processing of aluminum, energy consumption can even be reduced by up to 95%. As a company, you are generally less dependent on the purchase of new resources and can simply process existing metals for further use instead. Especially with current energy prices, your company will save vast amounts of money, which means an investment in a metal recycling system will quickly pay for itself financially as well. This cost savings may allow you to lower the price of products and appeal to even more potential customers. In addition to saving on energy costs, you will also save on costs that would normally be incurred for the purchase of new resources. For example, by processing and preparing metallic products yourself, you save costs for distribution as well as effort in organization. Since most metals do not lose their quality through regular recycling, they can be further processed endlessly. If you do not require the processed metal yourself, you can always resell it to other companies or to junk merchants for a good price.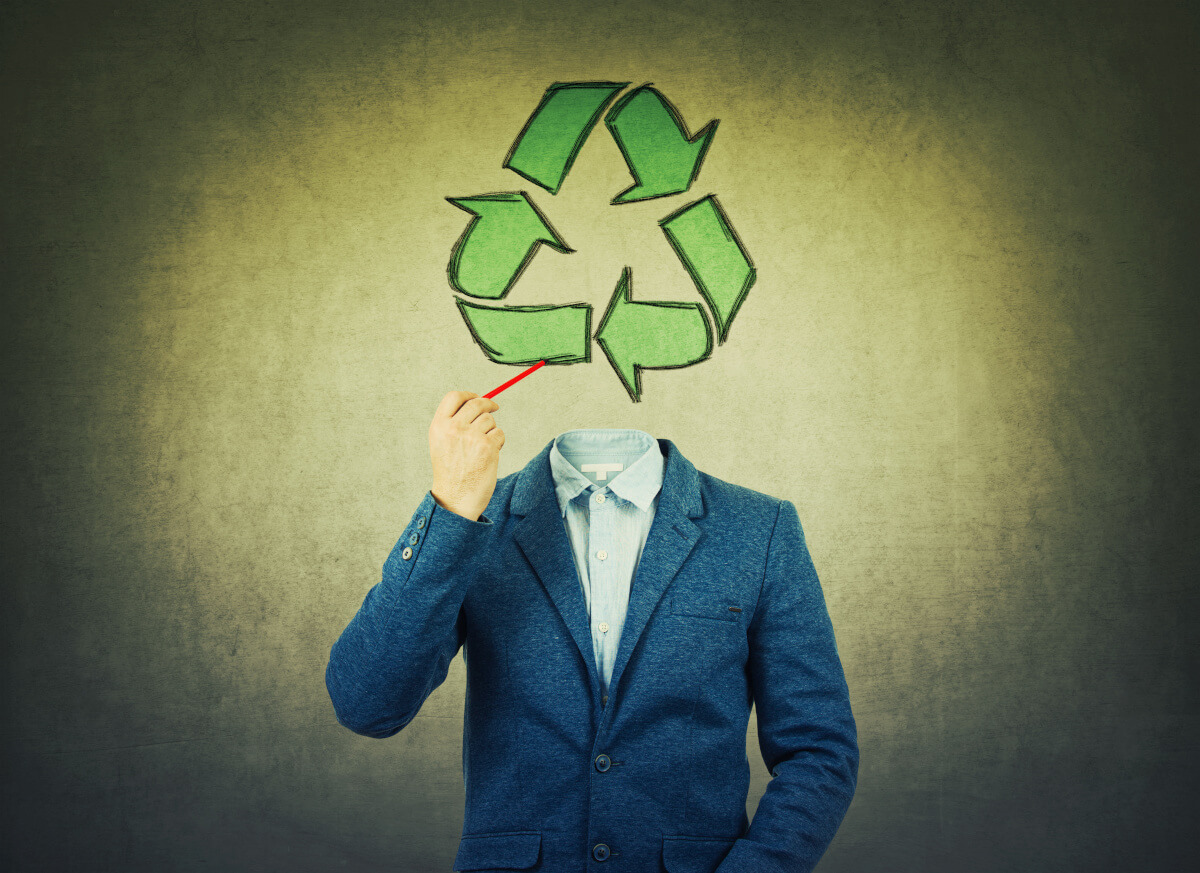 Good for the environment
Recycling metal scrap also has a positive impact on the environment because rather than taking up space in landfills, it can be recycled and, as a result, does not pollute the environment. Furthermore, the emission of CO2 and greenhouse gases is also greatly reduced. During the production of metals, large amounts of pollutants are emitted, which are a strong burden on the environment. They are mainly responsible for climate change and the continuing constant temperature rise on earth, as well as for poor air quality, which is especially noticeable in urban regions. Scientific studies have shown that full-scale recycling of metals could save up to half a billion tons of CO². Air and water pollution would also be reduced by 70-80% in comparison.
In order to extract the resources needed for metal production, it is necessary to drill deep into the earth. This drilling itself is already very harmful to the environment, producing many tons of greenhouse substances, consuming large amounts of water and destroying the habitats of numerous animal species. With metal recycling, you are making a major contribution to protect our planet and to keep it in a habitable condition for future generations.
Saving storage space
Storage costs are a significant cost factor for companies. Additionally, the space cannot be used for other purposes. If you produce your metals over and over again, you will accumulate large amounts of scrap that you will need to temporarily store before disposing of it in your company. If you process your scrap metal directly, this intermediate storage is no longer necessary. So not only do you save the cost of the entire storage process, but you can alternatively use the space for other business purposes that will productively increase your company's success instead of exclusively incurring costs.
Our metal processing systems
With the systems specially developed by ERS, metals, cables, wires and scrap can be processed so that they can be used again for metal production. We develop and produce systems exactly to the requirements and wishes of our customers, so that they can be perfectly integrated into the individual production process of your company. The systems generally consist of several machines manufactured by us. In a joint preliminary meeting, we determine which machines will be integrated into your system. We use the following machines for our systems:
Granulator
A granulator is a rotary mill used for crushing metal scrap in the millimeter range. The result, like the name implies, is a granulate that can be used for reprocessing. They are often used for crushing plastics.
Turbo Mill
Turbo Mill is also a machine which is used for dry crushing of materials. For this purpose, it uses rotors that impact the metals to be shredded and bring it to the desired particle size. Among other things, the Turbo Mill is ideal for grinding soft to medium-hard materials, but it can also be used for coating and defibering various products.
Vertical Mill
The Vertical Mill is the most commonly used machine of this type and uses a vertical spindle for the size reduction process, which guides the cutting tool rotating on it to the workpiece to be processed. Accordingly, vertical mills are used for processing a myriad of materials.
Density Separation Table
The Density Separation Table is used to separate substances with different consistencies that are mixed together. For example, an insoluble solid may be located in a liquid. With the Density Separation Table, these can be separated from each other.
Primary Shredder
The Primary Shredder is used for shredding bulky metallic waste. It is operated with only a low speed but an extremely high torque to generate the necessary force for the shredding process. Its blades have a high degree of sharpness. Primary shredders are capable of shredding materials of several tons.
Zig Zag Separator
The Zig Zag Separator efficiently removes contaminants from the metal scrap to be treated. If the metal scrap is heavily contaminated during your production processes, we recommend including a Zig Zag separator in the recycling system.
Magnetic Separation
Magnetic Separators are used to separate the metals from possible non-metallic materials. In the process, magnetic forces are generated, which act on the corresponding scrap parts. After magnetic separation, you will therefore have all metallic materials available for further processing.
99% Purity Rate
of metals and plastics.

As copper prices continue to stay strong you need a strong partner. Call us today for a personalized system to meet your specific processing requirements.
Metal Recovery
and Refining Systems
If you are interested in integrating a recycling system for metal processing or have already decided to do so, we are the right partner for you. Together, we will develop a solution that perfectly fits your company's requirements and, moreover, makes economic sense. We can be reached via our contact form.
The leader in metals refining systems and scrap metals recycling equipment.
ERS metal recovery and refining systems for scrap metal processors and manufacturing facilities process a variety of material such as: copper wire, insulated cables , shredder wire, electric motors (meatballs), armature processing, ASR, ACSR and many more.
Maximize your Recycling Revenues
Maximum Copper Recycling Rate
Maximum Aluminum Recycling Rate